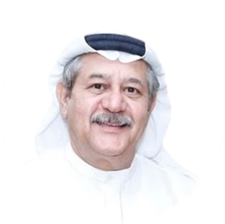 Mr. Fareed Lutfi
Secretary General
Emirates Insurance Association
Topic introduction
---
Personal profile
---
With nearly 40 years of experience, Fareed Lutfi continues to work patiently as a powerful lobbyist for the cause of insurance and correct insurance practice across the UAE and the GCC.

Fareed Lutfi is currently the Secretary General, Emirates Insurance Association, and Gulf Insurance Federation. He was a Board member of Quilter International M.E. at DIFC, Executive Advisor at Marsh Emirates in the UAE.

He has served as an executive, board member and on advisory committees of insurance and reinsurance entities in Bahrain, Kuwait, Oman, UAE, Turkey and DIFC; He also served as Group Director, Insurance Services for Dubai Holding, as well as president of Dubai Insurance Group at Dubai Holding.

He was the Director & Chief Executive Officer of Alliance Insurance, General Manager of Dubai Islamic Insurance and Reinsurance Company (AMAN) Dubai.

Fareed was also a Board Member and advisor of Dubai International Financial Centre across the spectrum of insurance and reinsurance issues.

His career began with ARIG – Arab Insurance Group in 1981 through 1996, setting up and managing the London Contact office from 1982 to 1986.