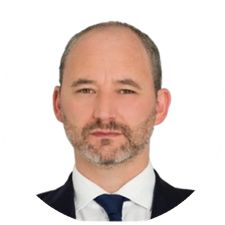 Mr. David Barker
Director- Supervision
Financial Services Regulatory Authority
Topic introduction
---
Personal profile
---
David Barker, Director, Supervision Division, FSRA, ADGM
David Barker is Director, Supervision, within the Financial Services Regulatory Authority of Abu Dhabi Global Market, Abu Dhabi's Financial Free Zone. He is responsible for implementing a risk-based and proportionate supervisory approach and overseeing the supervision of financial firms within ADGM. In addition, as an insurance SME, David supports colleagues in Market Development and Authorisation Divisions to develop the insurance sector and supporting ecosystem within ADGM.

David has an extensive background in regulation and supervision. Prior to joining ADGM, David spent almost 20 years at the Prudential Regulation Authority of the Bank England and its predecessor organisation, the Financial Services Authority. He led Supervision Teams responsible for supervising different portfolios of firms, predominantly in insurance, including major international groups and high-risk firms, chaired and sat on firm risk assessment panels and led projects to both improve and implement the supervisory approach. David holds a degree in law and post graduate diploma in legal practice.