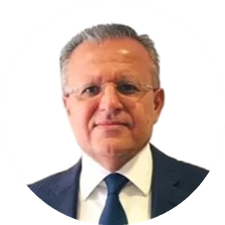 Dr. Bassel Hindawi
Former CEO
DIFC Insurance Association
Topic introduction
---
Personal profile
---
Dr. Bassel Hindawi is a passionate advocate of using digital technologies and innovations in technology to create a radically new and efficient insurance marketplace. He has over 20 years of experience at CEO and Board levels in the private and public sectors, international organizations and regulatory authorities.

A former diplomat and a seasoned and diversified international executive who throughout his career led senior teams and brings to the table a wealth of executive forward-thinking leadership.

Dr Hindawi is currently an Independent Advisor and recently stepped down from his role as the CEO of the DIFC (re)insurance association in Dubai and served as Chairman of the Board of AlManara Insurance company in Jordan. Previously established and led the Insurance Commission of Jordan, served as a member of the Board of the International Insurance Society (IIS) and represented the MENA region on the Executive Committee of the International Association of Insurance Regulatory Authorities (IAIS).