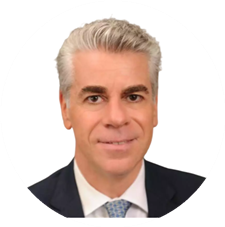 Mr. Stefano Nalin
Executive Vice President Business Development
Abu Dhabi National Insurance Company (ADNIC)
Topic introduction
---
Personal profile
---
Stefano Nalin is the new Executive Vice President – Business Development at Abu Dhabi National Insurance Company (ADNIC). He is a specialised distribution expert with over 25 years of experience in insurance across Europe and the GCC region. Stefano is leading ADNIC's business development unit and advancing its strategy and footprint.

Stefano has held numerous leading positions during his career in the insurance sector. He has contributed heavily to the growth of market share and profitability for Al Rajhi Takaful in Saudi Arabia during his time with the company as Chief Distribution Officer. Stefano also served as Head of Distribution with Zurich Insurance in Europe and with Winthetur-Axa where he helped to boost market presence and business productivity. His background in consultancy (Accenture) and his wide range of experiences and responsibilities helped to develop knowledge including distribution and growth strategy, digital strategy, strategic planning, turnaround and restructuring as well as compliance and risk management.

Stefano holds a Master of Science Degree in Electrical Engineering from Padova University, as well as graduated at the Executive Education Program at IMD Business School in Switzerland.